Experimento No Name: A Fígaro Award for Faceless Talent
Although it remains a mystery who is behind Experimento No Name, their work speaks for itself: they won the Fígaro Award 2022 in the Women's Commercial Collection category. Here's their experience in the competition!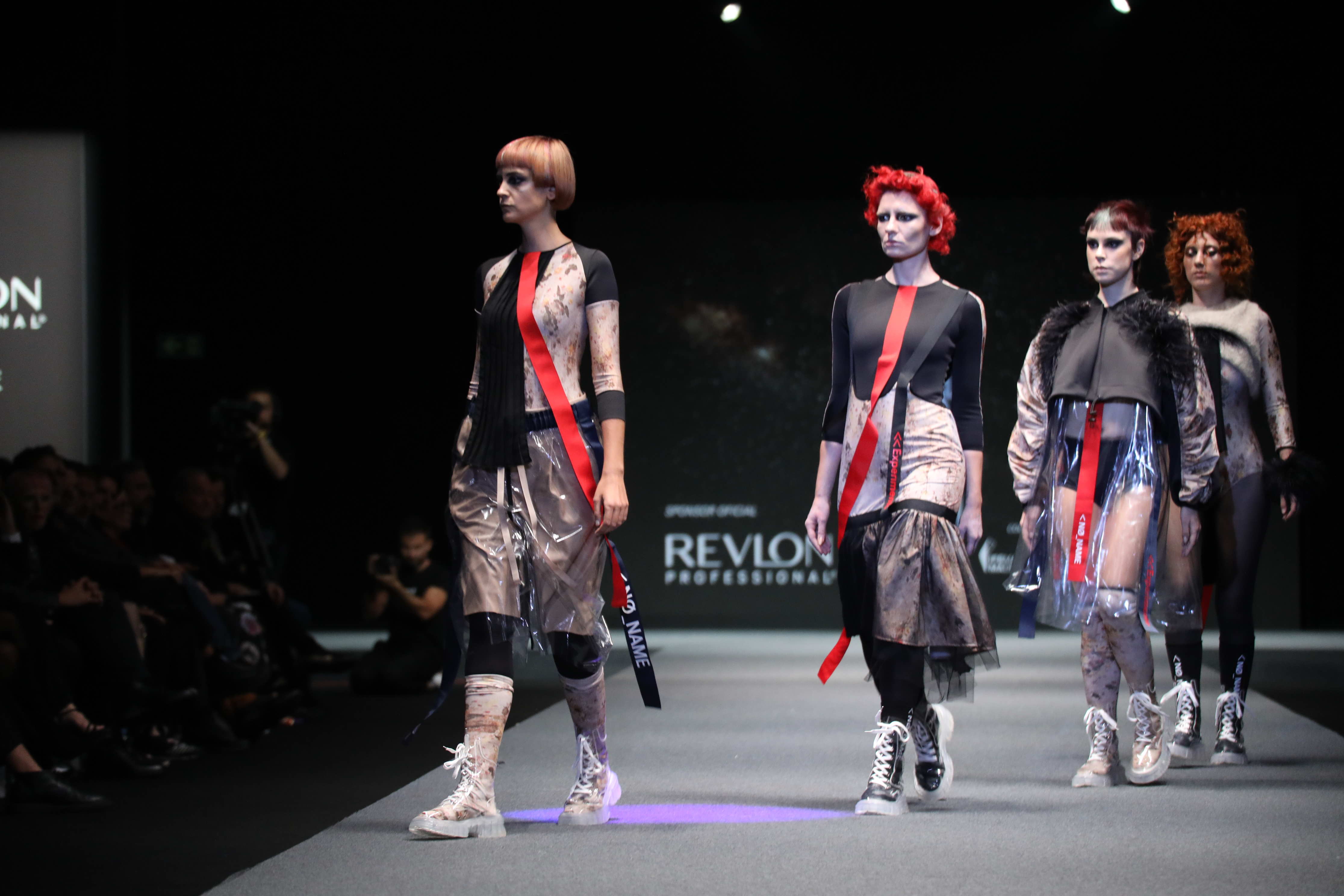 How was the creative process for your award-winning collection at the Figaro Awards 2022?
Creating a Fígaro collection offers countless possibilities. The choice of category, trends, and techniques varies depending on the concept and goals you have in mind. As Experimento No Name, formed by individuals who already had solo experience, the creative process felt like rediscovering your first love in adulthood—an extraordinary joy and revelation that had us completely captivated.
Could you share your experience of the backstage atmosphere and Fígaro Catwalk?
In our case, the backstage atmosphere was filled with pure fun. We embraced the feeling of being newcomers and left behind the pressures associated with our brand and egos. It was as if we had invented the yoga of Creative Hairdressing! Experimento No Name has been a cathartic journey for the members of our collective—a truly beautiful experience in our history.
What did winning a Fígaro Award with this "experiment" mean to you?
Winning a Fígaro Award was the best thing that could have happened to us. We were only a few months old, and what began as a prank quickly escalated beyond our wildest expectations. It felt as though we had won a prize for having the most fun during recess. However, this doesn't mean that we don't take our work seriously. On the contrary, we're deeply passionate about creative hairdressing. We've simply found a way to combine hard work with absolute enjoyment—a fusion of quantum physics and general relativity, where Albert Einstein meets Jerry Lewis.
What aspects of your collection would you highlight?
The inspiration and concept behind our collection made all the difference. We firmly believe that without a compelling underlying idea, it's challenging for a collection to truly come to life and engage viewers. Technique naturally develops with practice and training, but inspiration is a different matter altogether.
In your opinion, how do the Fígaro Awards contribute to the prestige of the profession?
In every possible way! Over the years, the Fígaro Awards have become the most prominent hairdressing event in our country. The International Collection Award has drawn the attention of the finest global hairdressing professionals. We wouldn't say that the Fígaro Awards serve as a mere springboard (given our age, we might hurt ourselves), but they are undoubtedly the best platform for professional and artistic growth—as individuals, as a brand, and as artists.
What advice would you give to other colleagues aspiring to succeed in the Fígaro Awards?
Never give up. Immerse yourselves in the world of hairdressing—drink, eat, and breathe it. Participating in the awards is a remarkable achievement that demonstrates tremendous courage and an unwavering love for our profession. Artistic hairdressing needs individuals like them. Our industry thrives on fresh talent, and embarking on a project of this nature will undoubtedly refine their skills, regardless of the outcome.
There is a significant part of the industry that doesn't explore the artistic side of our profession. What does it bring to you, and why do you believe it's essential?
Artistic hairdressing serves as an escape from the mundanity of everyday life. It is the gateway to a deeper understanding of our craft. It compels us to study, expand our knowledge, and hone our skills. It pushes us beyond our comfort zones, introduces us to incredible individuals, and exposes us to experiences we would otherwise never have believed possible.
---
IF YOU WANT TO PUBLISH THE COLLECTION, CONTACT US:
DOWNLOAD PRESS RELEASE & IMAGES:
---
The Club
The objective pursued by Club FÍGARO is recognition, both professionally and socially; thus raising our profession to the category of excellence, just as sectors such as fashion or gastronomy did at the time. Our mission is aimed at making our work known, admired and respected, both in the national and international territory, thus consolidating an increasingly cosmopolitan and powerful industry.
The Contest
The Spanish Hairdressing Awards, also called Fígaro Awards, value the photographic works of the hairdressing creations of the participating firms, to reward the most outstanding creative hairdressers in the country. They consist of five categories and were established in 2009 to give notoriety and visibility to the artistic work of Spanish hairdressers. The basic objective pursued by Club Fígaro with the creation of these awards is the social and professional recognition of hairdressing in Spain to consolidate an industry that is increasingly cosmopolitan and powerful.
Participating hairdressers register online to participate and upload their photographic collections to the Club Fígaro website. Afterward, the professional jury, made up of prominent personalities from national and international hairdressing and which changes every year, individually and independently votes the collections submitted anonymously, so impartiality is guaranteed.
Club Fígaro has the support of its main sponsor Revlon Professional, Salón Look IFEMA MADRID, a leading trade fair event, as official partner and The Hair MBA, as collaborator. Finally, Club Fígaro has the support of the main professional beauty magazines and portals in Spain.
---